Injection Mould Gear Leaver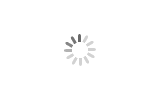 Injection Mould Gear Leaver
A variety of colors. Color is customized as you require.
3D printing. 3D printing service is provided that helps you get to know the final product from 3D samples.
A variety of surface treatments. You could choose polishing, texture, plastic electroplating, and etc.

Automotive gear lever structure plastic components, we can customize injection molds and plastic products for customers. Whether it is automotive plastic products, industrial plastic parts, electrical and electronic plastic parts or other plastic parts, as long as it is injection molded products, we are professional.
Our company directly offers the advantages of injection molding products:
1. We are experts in injection molds. We usually take into account the production efficiency and time cost of the future mold production products, and provide the best mold injection solution, which not only ensures the stability of the mold production, but also saves customers' materials. the cost of.
2. If the customer deposits the mold in our company, it will be free, and we will provide the customer's mold maintenance service free of charge. We must know the reasonable maintenance of the mold, which will improve the mold life cycle and bring more customers. Product added value.
3, our company has sophisticated testing equipment, will carry out QC sampling test for each product to ensure the accuracy requirements of injection molding products.