Steering Parts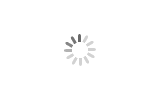 Steering Parts
FQ170028,61.3g,292*175*35mm,PC+ABS,Customized

Black,Customized

Available(Mold&Product Design,Mold Manufacture)

Plating

Customized(Product Assembly,Complete Packaging and Bulk) One-Stop Service

Credit Card,TT,(FOB)
A variety of technologies. Insert molding, over molding and common molding.
A variety of plastic materials. Normally, plastic material is chosed by yourself. We could provide professional suggestions if you need.
Custom mold/product design. Our professional design team will discuss more details about your product.
steering parts
Car steering parts is one of the various plastic parts of steering wheel. There're tens of thousands injection molding parts in car body. The plastic materials used on cars own many unique advantages compared with traditional materials. It mainly appears on the light weight, good appearance, multi-function, good strength, easy molding, energy saving and sustainable us etc.
If the steering parts are made by metal material, it will be a much heavier weight and higher processing cost, and much more difficult for mass production.

As to the engineering plastics for car, the most commonly used are Polyamide(PA), Polymethyl Methacrylate(PMMA or Acrylic), Polyoxymethylene(POM), Polycarbonate(PC) etc.

PA: Polyamide, or socalled Nylon. There're various kinds of PA used on industry, most common are PA6, PA66 and PA610. PA is easy to print and dye, and with good electrical properties; Resistant to chemicals and oil. The mechanical commonality is tough, both have high surface hardness, good tensile strength, good impact resistance, fatigue resistance, folding resistance and stress crack resistance. The tensile strength of PA changes with temperature and moisture absorption, so water is a plasticizer for PA. After adding glass fiber, its tensile and compressive strength can be increased by about 2 times, and the temperature resistance is also improved. PA itself The wear resistance is very high, so it can work without lubrication.
Injection Performance: Due to the existence of aminocarbonyl, PA is strong water absorption. So, in the injection molding, it should be fully dried. Generally, it should be dried at 120 °C for 3-4 hours. The viscosity of PA is small and the flow speed is fast. To prevent the nozzle from flowing, a self-locking nozzle or a special nozzle for nylon should be used. At the same time, pay attention to the accuracy of the mold.
Application Range: PA is mainly used for hose (brake hose, fuel pipe), combustion oil filter, air filter, oil filter, water pump casing, water pump impeller, fan, brake fluid tank, power steering fluid tank, white leaf window, headlight Shell, seat belt.

PMMA: Polymethyl Methacrylate, also known as acrylic, acrylic glass, or plexiglass as well as by the trade names Crylux, Plexiglas, Acrylite, Lucite, and Perspex, is resistant to outdoor ageing, and also has excellent clarity. The solarization will not effect its transparency. After 240h accelerated sun ageing process, the light transmittance is still 92%, and it becomes 89% after ten years in outdoor situation, while the ultraviolet rays transmittance is 78.5%. It also has high mechanical strength, a certain degree cold resistance, preservative, good insulation performance, stable size, easy molding. As for its disadvantages, PMMA is kind of brittle, easy to melt in organic solvents, has insufficient surface hardness, and is easy to scratch and fluff. Suitable products: transparent parts with certain strength requirements.
Injection Performance: PMMA has a moisture absorption rate of 0.3%. It must be dried before injection. It is usually dried at 80 °C for 2 to 4 hours. At injection temperature, the melt temperature is 240 to 270℃, and the mold temperature is controlled at 35 to 70℃.
Due to its excellent light clarity, PMMA is widely used in car lighting signs, door glass and lamp glass cover.

POM: Polyoxymethylene, also known as acetal, polyacetal, and polyformaldehyde, owns excellent tensile strength, impact toughness, stiffness and anti-fatigue strength, creep resistance. And it also has good dimensional stability, low water absorption, small friction, excellent friction and wear resistance, high rigidity in high temperature and water, chemical resistance similar to PA, but low price, resistance to repeated distortion, outstanding rebound ability. It can be used for a long time between -40 degrees Celsius and 100 degrees Celsius. The disadvantages of POM are: it is susceptible to strong acid corrosion, is not resistant to high temperatures, and has poor thermal stability. Shrinkage rate 2-3.5% Suitable wall thickness: 1.5-2.5mm.

Injection Molding Performance: POM has obvious melting point, melting at 175℃, decomposition at 240℃, general processing temperature 190℃~ 220℃, its processing range is very narrow; POM does not absorb water, generally do not need to dry during injection molding, However, the product with high quality requirements can be dried at 60℃ for 1 to 2 hours; the temperature should not be too high, otherwise the dyed product will be discolored; its acid resistance is poor, and it can not be dyed with acid dye.
Application Range: POM is used to make instrument panels, glove box, valves(water valve, air conditioner valve etc.), impellers (water pump impeller, heater impeller, oil pump wheel, etc.), various electrical switches and small gears on electrical instruments, various handles and door pins, etc.

PC: Polycarbonate, has outstanding impact toughness and creep resistance, good heat resistance, good cold resistance, embrittlement temperature of -100℃, bending strength equivalent to nylon, and high elongation and elastic modulus, but The fatigue strength is less than that of nylon 66. Low water absorption, low shrinkage and good dimensional stability. The wear resistance is comparable to that of nylon and has a certain corrosion resistance, but the molding conditions are high. Good weather resistance, long-term application under high temperature and high load conditions, but can not be used under wet temperature, poor solvent resistance, stress cracking, and poor fatigue strength. The shrinkage is 0.5-0.7%, and the suitable wall thickness is 2-3.5 mm. The addition of PC to glass fiber can improve its shrinkage, mechanical strength and temperature resistance. The long-term use of steel at 100℃ will increase, and the internal stress can be improved by annealing.
Injection Molding Performance: PC has obvious melting point, melts at 220℃, decomposes at 350℃, the general processing temperature is 250℃ ~ 320℃; it absorbs water, a small amount of water can cause it to decompose at high temperatures, must be dried and baked during injection molding The dry temperature can be dried at 120℃ for 4 to 5 hours; the melt viscosity of the PC material is large, and a large pressure is required for injection molding; when the PC is processed, if the conditions permit, the mold temperature can be increased by the mold temperature machine. Reducing the residual stress of the product; PC shrinkage rate is independent of the processing conditions and the wall thickness of the product, and its longitudinal and transverse shrinkage ratio is relatively close, so it can be processed into a highly accurate product; its shrinkage rate is 0.5%.
The main synthetic PC-ABS: PC-ABS is a blending material of PC and ABS, which is usually supplied in the form of pellets after blending. If only two materials are simply mixed, direct injection molding, the effect is very poor, there will be stratification; PC has the advantage of being rigid and tough, the disadvantage is stress cracking, high viscosity; ABS has the advantage of good fluidity, but the surface The hardness is low; the blended material PC-ABS retains the advantages of both; PC-ABS has high surface hardness, high rigidity and toughness, and high resistance to stress cracking; its mechanical properties Between the two.
Application Range: PC is mainly used in the manufacture of lampshades, left and right wheel cover guards, instrument baffle bodies (PC+ABS), left and right windshield covers, intermediate windshield covers (PC+ABS), and rear bumper cushions in automotive industry. The material used for this car steering wheel component is PC+ABS.