Military Injection Mold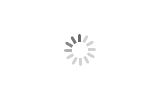 Military Injection Mold
FJ17001,FutureMould

Black,Customized

Available(Mold&Product Design,Mold Manufacture)

Injection Molding

Customized(Product Assembly,Complete Packaging and Bulk) One-Stop Service

Credit Card,T/T,(FOB)
This product is a military injection mold with high strength requirements.
We offer customization services for different industries such as automotive, electronic, and airplane, etc.
You could choose polishing, texture, plastic electroplating, and etc.

This product is a cover of military night vision google, and the circular holes on the left and right sides of this part are designed according to the binocular distance of adults. As a military device, it has higher requirements for its durability to make it stable while using in wild environments. This military night vision google is producing with PEI, a thermoplastic engineering resin. PEI is an engineering resin with excellent stability and wildly used in the aviation industry.
If you have no idea which material is suitable for your product, our professional team will give you the most suitable suggestion for material based on your functional needs. We have also achieved some airplane parts with PEI material, which is approved by our customers. Our company has rich erperience in military injection mold and military parts mold. Welcome to contact us for more information on PEI parts, and we can provide you the best injection mold services with PEI material.