Car Volume Knob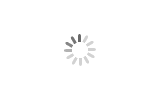 Car Volume Knob
FX170098

Customized

Available(Mold&Product Design,Mold Manufacture)

Chrome, Overmolding, Printing, etc.

Customized

T/T, L/C, Credit Card, etc.
A variety of technology. Insert molding, over molding and common molding.
A variety of printing method. Choosing the most appropriate packing method based on your needs.
Automotive volume knob is used for controlling car audio volume. After injection molding of the car volume knob plastic parts, the surface of the product is first sprayed and then laser processed. In fact, many plastic appearance parts need to be reworked. For the reprocessing process, different processes are selected according to the material of the product itself, the environment used, and the appearance requirements. For example, the common processing techniques are: plastic plating, plastic Spraying, plastic screen printing, plastic thermal transfer, etc. Of course, the purpose of using these processes is to achieve an ideal requirement for the overall performance and appearance of the product.

In the secondary processing of car knob or button, the mostly used technicals are:
1.Overmolding: Generally means two kinds of plastic materials(can be with different colors) are injection molded apart in two machines, also two times. One product demoulding from one mold, and then put into another mold for secondary molding. Overmolding usually refers to soft plastic over hard one. Soft plastic includes TPU, TPR and some other elastic materials, and hard plastic includes common materials like ABS, PC, PP and etc. Also the matching ability for the two materials is very important.
2.Spraying (Painting): Technical that using a spray gun or other spray tools to atomize the paint, spray on the workpiece coating. General plastic materials are available such as PP, ABS and etc.
3.Laser(Engraving): Also named as laser engraving, engraving or laser marking. It's a process of surface treatment with optical principles, similar to screen printing. Through laser engraving, words or drawings can be typed or patterned on the surface of the product. Further more, materials suitable for laser engraving are also quite common.
4.Electroplating is to coat the surface of the plastic with metal layer, so that the product can own gloss like metal. But it will require plating grade ABS, plating grade PP for this process.

Automotive volume button is car interior parts. Generally the requirements for interior parts are, Decorative: good appearance, customer required color, dimensional stability; Scratch Resistance, Friction Resistance: can not be easily scratched or worn; Weather Resistance: With long-term sunlight exposure, little discoloration or aging; VOC: low organic volatile content, Low odor, low haze, low formaldehyde content; Chemical Resistance: sweat resisitance, detergent, common chemical solvent attack; Safety Assurance: combustion characteristics in line with national regulations, no debris during collision; Extreme Temperature Cycle: can withstand dramatic change of external temperature; Environmental Protection: recyclable, no harmful substances.
The material of this product is ABS. Common materials like ABS,PC and PP are also available for car interior parts. Let me analyze the characteristics:
ABS Resin
Advantages:Good physical and thermal properties, High hardness, Easy to chrome on;Fatigue and stress cracking resistance, High impact resistance strength;Chemical corrosion resistance such as acid and alkali;Low price;Easy to process and shape.
Polycarbonate PC
Advantages:High impact strength and good creep resistance;Good heat resistance, Low catalytic temperature, Resistance for effects of sunlight, rain and temperature changes;Good chemical properties and high transparency;Good dielectric properties;Good dimensional stability.
Polypropylene PP
Advantages:High strength and resilient; Highly flexural, fatigue and stress crack resistance; light weight; maintain mechanical properties in high temperatures.