Forehead thermometer plastic housing injection mold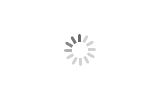 Forehead thermometer plastic housing injection mold
Customized

Customized

Available(Mold&Product Design,Mold Manufacture)

Injection Molding/Insert Molding

Customized(Product Assembly,Complete Packaging and Bulk) One-Stop Service

Credit Card,TT,(FOB)
Forehead thermometers are the optimal tools for testing body temperature from a distance. They have accurate temperature sensors inside the shell which allow the body temperature to be measured. We are a professional thermometer shell provider that has abundant experience in different thermometer shell production.

Shanghai Future Mould was established in 2016, with many years of plastic injection mold manufacturing experience, Shanghai Future Mould has grown to be a leading company in custom injection mold manufacturing. We have cooperated with many world-class OEM enterprises from the industries of automotive, medical, electrical, etc.
Because of the worldwide pandemic of COVID-19 happened in 2020, a big demand on medical appliances and disposable medical equipment has arose globally. As a source company of plastic components, we, Shanghai Future Mould, also received many inquires of medical molds and medical products since now. We have expanded our molding capacity to a factory of 15 DEMAG molding machines, and we are plan to build a high-standard clean room that can improve our services range in the coming future.
Since now, we have developed many medical project for different companies, and forehead thermometers are the top one products. As a one-stop injection mold services provider, assembly work and one-stop purchase are also our strength to support our customer on their projects.
As the pandemic are still existing in the world, thermometers and other medical appliances are needed abundantly per year. If you have similar medical products need to be manufactured, please contact us for a detailed plan on how to develop the medical project.