Current Transformer Split Core Injection Mold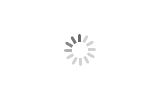 Current Transformer Split Core Injection Mold
FutureMould,FD170040

Black/As Required

Available(Mold&Product Design,Mold Manufacture)

Injection Molding

Customized(Product Assembly,Complete Packaging and Bulk) One-Stop Service

Credit Card,T/T,(FOB)
We can provide current transformer split core injection mold customization services with different sizes and the maximum length of mold is no longer than 1200mm.

The current transformer composes of the current transformer split core and the internal iron core winding. The structure is the same as the large volume transformer, and the working method is also the same.
When receiving the design of the current transformer case, we need to do the current transformer split core injection mold first, and for some open structure current transformer, the snap design in the current transformer should be in first consideration in the mold design.
Our company can produce various current transformer mold, starting from the mold manufacturing, and choose the suitable material and product material for our customer in the processing of split core injection mold. And we always keep in touch with our customers worldwide to reasonably solve production problems and ensure that the customers can get qualified products.