plastic injection molding factory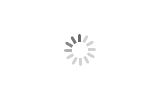 plastic injection molding factory
Customized

Customized

Available(Mold&Product Design,Mold Manufacture)

Injection Molding/Insert Molding

Customized(Product Assembly,Complete Packaging and Bulk) One-Stop Service

Credit Card,TT,(FOB)
We could provide one-stop injection molding services from mold design and manufacture to injection molding process.

As a comprehensive mold and plastic molding factory, we can provide our customer with best mold solutions including mold design and manufacture, product design and manufacture, and also one-stop purchase. It helps you to save lots of energy for seeking the suppliers for different parts, manage you business, just with one suppliers.
Plastic injection molding is the process used to produce custom plastic parts for different industries. Shanghai future mould is a professional injection mold manufacturer located in Shanghai, and our products rangers from automobile products to other consumer goods.
In combination with skilled mold engineers, software technology, and the application of high precision equipment, we builds molds for customers worldwide to produce high quality plastic parts. Our company looks forward to working with our customers on their mold project as the next step toward producing custom molded parts for clients. We can generate your mold design with 2D or 3D drawings, your samples or just your idea, we can make your product off your mind.
Shanghai future mold will offer our customers a reasonable mold quotation first, and we do the quotation strictly following customers' requirements, because the design of the injection mold has a very large impact on its cost, we will avoid the unnecessary structures to make the injection mold workable.