Car Structure Part Mold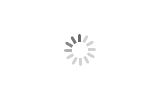 Car Structure Part Mold
FQ180152,Customized

Black,Customized

Available(Mold&Product Design,Mold Manufacture)

Injection Molding/Insert Molding

Customized(Product Assembly,Complete Packaging and Bulk) One-Stop Service

Credit Card,T/T,(FOB)
This product is the car body structure, made by specific injection mold.
We offer customization service from design to bulk production, and cover areas including automotive, electronic & electrical, medical, consumer goods, etc. We do own an in-house engineer team to provide best manufacturing service.

Our company is a professional injection mold factory established in 2016 in Shanghai, and since the business starts, we focus on the automotive industry. Right now, we have been the mold supplier for many world-class car manufacturers.
This product is a car structure part made for our customers abroad. When we start the project, the first step is to check the drawing and finalize the design, and the following design works are based on the design strictly. Our target is to provide customers with the best injection mold sulutions for various of industires, such as electrical enclosure mold, aircraft mold and automotive injection mold.