Electrical Connector Injection Mold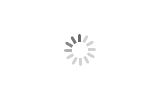 Electrical Connector Injection Mold
FQ180002,Customized

Black,Customized

Available(Mold&Product Design,Mold Manufacture)

Injection Molding/Insert Molding

Customized(Product Assembly,Complete Packaging and Bulk) One-Stop Service

Credit Card,T/T,(FOB)
This product is the car electrical connector, made by specific injection mold.
We offer customization service from design to bulk production, and cover areas including automotive, electronic & electrical, medical, consumer goods, etc. We do own an in-house engineer team to provide best manufacturing service.

Shanghai Future Mould is a standardized injection mold factory located in Shanghai, the main business of our company is injection mold design and manufacture and plastic parts design and produce. Since now, we have developed many projects for different industries, such as automotive, electronics, etc.
This product is a customized electrical connector made of PA material. As an electrical product, it requires high insulation properties to ensure the safety of electrical transmission. To improve its insulation property, we can add some additives in the raw material to ensure that the products have good insulation performance. If you want to custom any plastic parts, welcome to contact us for more information on the injection mold.