Custom WIFI Router Parts Injection Mold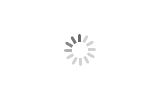 Custom WIFI Router Parts Injection Mold
FutureMould,FD170042

Transparent

Available(Mold&Product Design,Mold Manufacture)

Injection Molding

Customized(Product Assembly,Complete Packaging and Bulk) One-Stop Service

Credit Card,T/T,(FOB)
A variety of product size. Product size is customized as you require, but the maximum length of product is no longer than 80mm. The maximum length of mold is no longer than 1200mm.
A variety of technologies. Insert molding, over molding and common molding.
3D printing. 3D printing service is provided that helps you get to know the final product from 3D samples.
The router is a hardware device that can connect two or more networks and can transmit information from one location to another location. In essence, the router is a computer that interconnects the network, so it is also called IP gateway in TCP/IP standard.
As the main device of the internet, the router determines the forwarding of data, and the forwarding strategy is called routing, which is also the origin of the router. As a hub for interconnecting different networks, the router system constitutes the main structure of the Internet based on the TCP/ IP, and the router forms the structure of the network. The outbound speed of the router is also one of the influencing factors affecting network communications.
Generally, the router is structurally divided into a shell, a PCB circuit board, wifi router parts, and an external antenna. The functional components inside the router are installed on the PCB circuit board and connected by printed circuits. The functional elements on the printed board of the router are complex, like CPU, reset circuit, etc. the LAN interface, LED indicators and power supply, etc. There is a certain distance between the router LED indicator and the outer shell, to prevent the LED light from weakening, here we use wifi router parts to solve this problem. The wifi router parts can propagate the LED lights and the transmittance can reach 98%, it helps to improve the transmittance of the LED light, and it will improve the whole instruction effect as well.

The LED light of the router is an output signal used to indicate whether the router is working normally. Usually, the router can get different working conditions by the corresponding color of the indicator and different blinking conditions on the router. It helps to understand the working status of the router. At the same time, the electrician can also judge the fault of the router according to the status indicated by the LEDs of the router, and then perform related maintenance.
The wifi router parts uses the transparent PC material. The PC material has good light transmittance and has a little difference in distance and angle. After the injection molding, if the light emitted by the LED can be effectively transmitted through this part, the wifi router parts can transmit light to another end of this part for display without damage.

At present, the most commonly used design is to fix the LED light inside the wifi router parts, this design can ensure that all the light enters the wifi router parts for propagation without any leakage.