Plastic Pipe Connector Injection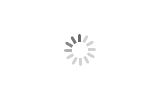 Plastic Pipe Connector Injection
FutureMould,FG17003

White,Customized

Available(Mold&Product Design,Mold Manufacture)

Injection Molding

Customized(Product Assembly,Complete Packaging and Bulk) One-Stop Service

Credit Card,T/T,(FOB)
Free mold maintenance. If you proceed the mass production in our factory in the long run, we could provide you free maintenance of mold. This will also improve the mold life for pipe connector injection mold.

This plastic pipe connector is used to connect the nozzle and the pipe in the irrigation system, to provide a strong connection for the whole irrigation system. This injection pipe connector is made of ABS material by a plastic pipe connector injection mold. Considering the work environment, it requires meeting the strength and chemical stability of usage, avoiding the corrosion, and extending the service life.
For this plastic pipe connector, we should keep the dimension precision in the mold designing and calculate the raw material shrinkage rate to avoid the deformation in the injection molding process. As a qualified mold factory located in Shanghai, we have extended our business to many plastic-related industries on plastic parts designing and manufacturing, pipe cap mold for irrigation system, medical devices mold for the medical industry, automotive vent grille mold for the automotive industry, and current transformer case for electronics. Welcome to contact us for injection mold services, and we will provide the best plastic parts solution to you.