Pipe Cap Injection Mold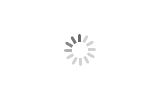 Pipe Cap Injection Mold
FutureMould,FG17004

Black,Customized

Available(Mold&Product Design,Mold Manufacture)

Injection Molding

Customized(Product Assembly,Complete Packaging and Bulk) One-Stop Service

Credit Card,T/T,(FOB)
Free mold maintenance. If you proceed the mass production in our factory in the long run, we could provide you free maintenance of mold. This will also improve the mold life of pipe cap injection mold.

Plastic water pipe connectors and pipe cap are the common parts in current irrigation systems. We can use this plastic pipe cap to cover the pipe connector in the water transmission system and open it for reconnection when we need to expand the irrigation network systems. We have added a soft rubber inside the pipe cap for anti-leakage.
This plastic cap is made of non-toxic material by plastic cap injection mold, and it has two different structures on both sides. At the bottom, the uniform gap helps us install the pipe cap efficiently, and the top parts, we can use a spanner for tightening the pipe cap. Our company is a professional injection mold factory based in Shanghai, and we can provide one-stop injection molding services for our customers. We have our engineering team for designing and advanced equipment for manufacturing. If you need more information on pipe cap mold, water splitter injection mold, and other irrigation system parts mold, please contact us for consulting.