Water Pipe Fitting Mold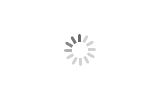 Water Pipe Fitting Mold
FG17005,FutureMould

Black,Customized

Available(Mold&Product Design,Mold Manufacture)

Injection Molding

Customized(Product Assembly,Complete Packaging and Bulk) One-Stop Service

Credit Card,T/T,(FOB)
This product is a water pipe fitting mold.
We offer customization services for different industries such as automotive, electronic, and airplane, etc.
3D printing available. 3D printing service is provided that helps you get to know the final product from 3D samples for your products.

This product is a water pipe fitting, and it is a quick connector in irrigation systems. It is tubular in structure and has threads on both sides to facilitate connection with other pipes and connectors. And there is a raised part in the middle of this pipe fitting and makes the entire pipe fitting like a tee joint. This water pipe fitting is made of ABS material by water pipe fitting mold. Our company is a professional injection mold manufacture based in Shanghai, and we have rich experiences in plastic injection mold designing and manufacturing. This pipe fitting part requires a smooth and shiny appearance, and we have done the mirror polishing for the cavity to achieve the aesthetic of this part. And the thread type connection method requires have higher precision on the dimension. We have tested the shrinkage rate of the raw material and then apply on the pipe fitting mold design to make sure that the thread size is suitable for the pipes after cooling.
Our company dedicates to plastic parts and mold designing and manufacturing, and has been the mold supplier for many world-class companies. If you have some queries on injection molds and plastic parts, please contact us for a professional suggestion. Our business includes automotive injection mold, electronics injection mold, and pipe connector injection mold.