Interior Parts Injection Mold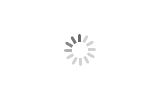 Interior Parts Injection Mold
FF17003,347.4g,285*275*75mm,PEI,Customized

Black,Customized

Available(Mold&Product Design,Mold Manufacture)

Injection Molding

Customized(Product Assembly,Complete Packaging and Bulk) One-Stop Service

T/T, L/C, Credit Card, etc.
We could provide professional suggestions on the injection mold design and mass production on the airplane interior parts.

This product is one of the aircraft interior parts, the shapes are round, and with some round holes on the sides, it provides the fixing function for this aircraft interior part. This product is made of PEI material by the interior parts injection mold. PEI material is an engineering material that resistant to high temperatures as well as low temperatures, and PEI material can provide high strength and can ensure the service life of this aircraft interior part.
As an aircraft interior cover part, it requires a higher aesthetic effect on the appearance, to keep the cover side neat, our engineer will set the welding line at the bottom side in the interior parts mold designing. Our company has a professional engineering team that can provide rational injection molds design and manufacturing services, and the product includes different industries like electrical wire cover injection mold, automotive air vent injection mold. Welcome to contact us for a fast quotation.