Airplane Parts Mold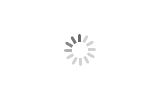 Airplane Parts Mold
FF17009,16g,PEI,Customized

Black,Customized

Available(Mold&Product Design,Mold Manufacture)

Injection Molding

Customized(Product Assembly,Complete Packaging and Bulk) One-Stop Service

Credit Card,T/T,(FOB)
This product is an airplane parts mold customized for our client abroad.
We offer customization services for different industries such as automotive, electronic, and airplane, etc.
You could choose polishing, texture, plastic electroplating, and etc.

This product is a structural part on the airplane, unlike the appearance parts, requiring higher requirements on the surface. The requirements on the structural part mainly on its functional needs. On the airplane parts mold design, it is stricter on appearance parts mold design than that of structural parts mold design. In some cases, we should apply different surface polishing methods to make sure that the mold cavities are smooth enough for production.
Our company has many years' experience in product designing and manufacturing, and we have finished many airplane parts mold, both appearance, and structural parts. For structural parts, we should ensure the functional needs in the aspect of material and its structural design. If the customer has no special needs on its outer appearance, we can simplify the whole production process of the injection mold and can save more time and costs on cavities treatments. Welcome to contact us for more information on airplane parts injection services.