Vents Injection Mold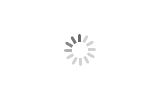 Vents Injection Mold
FF170011 ,425.1g,PEI,Customized

Customized Color

Available(Mold&Product Design,Mold Manufacture)

Injection Molding

Customized(Product Assembly,Complete Packaging and Bulk) One-Stop Service

Credit Card,T/T,(FOB)
This product is an airplane vent injection mold customized for our customers abroad.
We offer customization services for different industries such as automotive, electronic, and airplane, etc.
Custom mold/product design. Our professional design team will discuss more details about your product.
Mass production. Small batch customization is also welcomed.

This product is an aircraft vent, the shape of the aircraft vent is rectangular, and the middle grille has a strip-shaped mesh structure. The central grille of the aircraft vents has a certain inclination angle to facilitate the horizontal flow of air passing through the airplane vent grille.
This aircraft is a structural part of the aircraft, and it is made of plastic material by aircraft vents injection mold. For the plastic structural part, the most important thing is to select the right raw material for the injection process to provide the mechanical strength for its functional needs. The aviation industry is different from other industries like automotive, medical, and electronics, and it has a strict working environment compared with these industries. Here we adopt PEI as the raw material for it can bring excellent properties to withstand the working properties of aircraft plastic parts, and we have made many different PEI components injection mold for the aircraft industry.
Our company aims to become a top rank mold supplier in China and to provide qualified injection mold designing and manufacturing for customers from different countries. We have corporates with many international clients for mold and product design and production. We could provide one-stop services for us to ease their communication inconvenience for them, and we will be here to offer you the best injection molding services.