Spray Pipe Injection Mold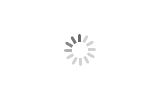 Spray Pipe Injection Mold
FG17007,,FutureMould

Black,Customized

Available(Mold&Product Design,Mold Manufacture)

Injection Molding

Customized(Product Assembly,Complete Packaging and Bulk) One-Stop Service

Credit Card,T/T,(FOB)
This product is a spray pipe made by injection mold process for irrigation systems.
We offer customization services for different industries such as automotive, electronic, and airplane, etc.
3D printing available. 3D printing service is provided that helps you get to know the final product from 3D samples for your products.

This spray pipe is working as the drip part in the irrigation system, and the diameter of the two ends are different, at the same time, there are some threads at both ends for installation. The precision on dimension is always the first issue for irrigation systems, and in the spray pipe injection mold design, we should combine the shrinkage rate of the raw material to decide the correct size of the cavity and to make sure that the products are within the required tolerance. Also, it has higher requirements on its outer requirements, regardless of the color difference, we should be strict on spray pipe mold design to eliminate all the possible defects at the injection molding process to get the high-quality products.
As an experienced injection mold factory, we have our professional design team for product and mold design, and professional QC testing team for the quality verification. And our products have covered a wide range of industries, such as automotive mold, electronics mold, irrigation plastic parts mold. Please contact us for more injection mold services, and we believe that we will be your trusted mold partner.